My schedule for SIGGRAPH so far (sans social gatherings), using this technology where you can put everything on this incredibly light-weight portable screen with an extremely high battery life (though the erase feature sucks if you use the high-contrast "ink" display mode):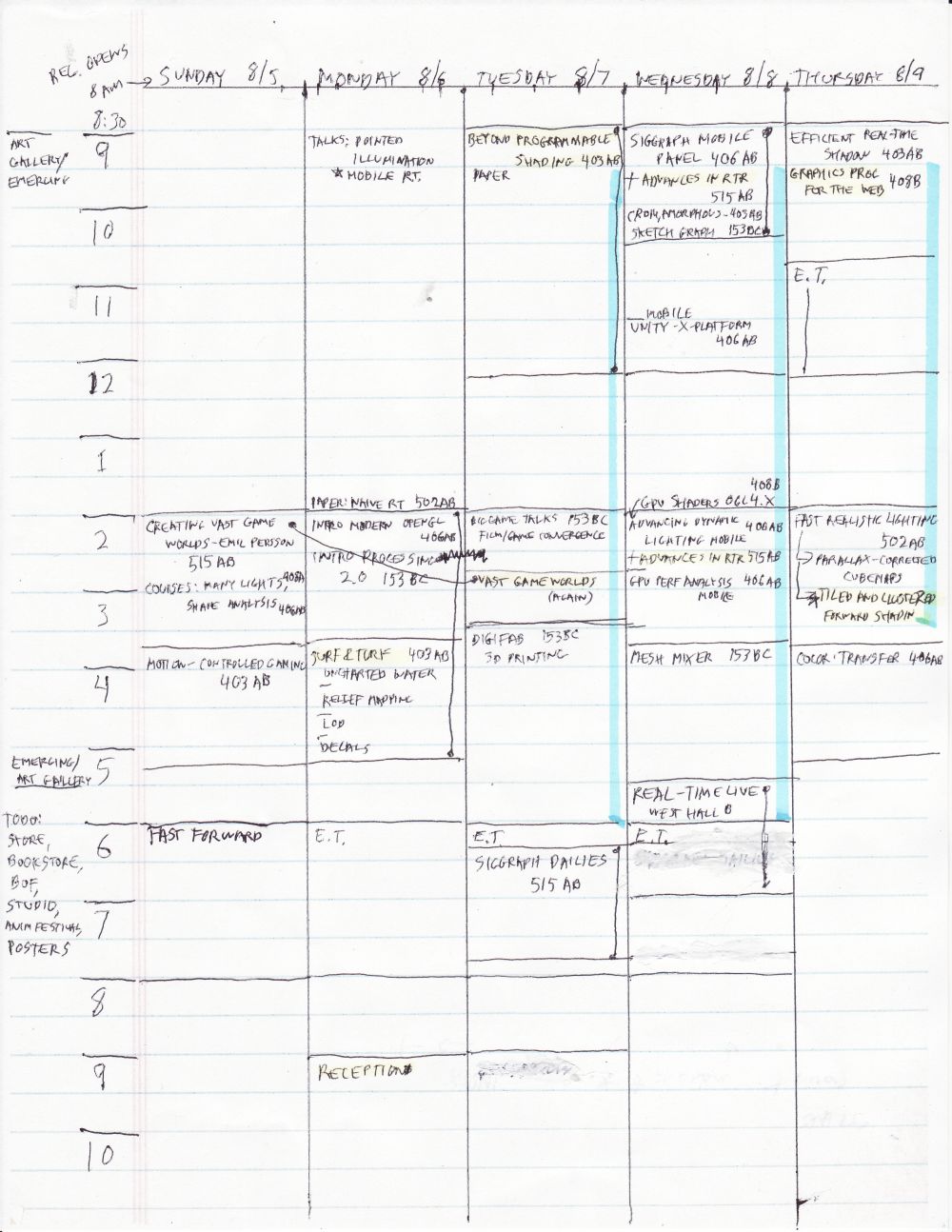 I've tried various apps over the years and this is what works for me. On the back is plenty of room for quick notes on things to follow-up on after SIGGRAPH, if I write small enough.
Oh, and yes, Emil Persson's talk is going to happen twice (not his fault, and I consider this A Very Good Thing), as, apparently, is the Processing 2.0 talk, also. Ah, wait, I just heard back from Andres, and the second Processing talk (on Tuesday) is cancelled.
Edits: added Fast Forward (thanks, Hanspeter). Also, I entirely forgot to look at the Exhibitor Talks, which have a few things of interest.
Oh, and here's a neat Google Calendar thingy for SIGGRAPH 2012 that Dan Wexler pointed me at: http://skitten.org/2012/07/siggraph-2012-google-calendars/
Tags: SIGGRAPH
Comments are now closed.