You are currently browsing articles tagged Rendering Equation.
From the Solid Angle (Arnold renderer) guys, an ad in this month's Cinefex: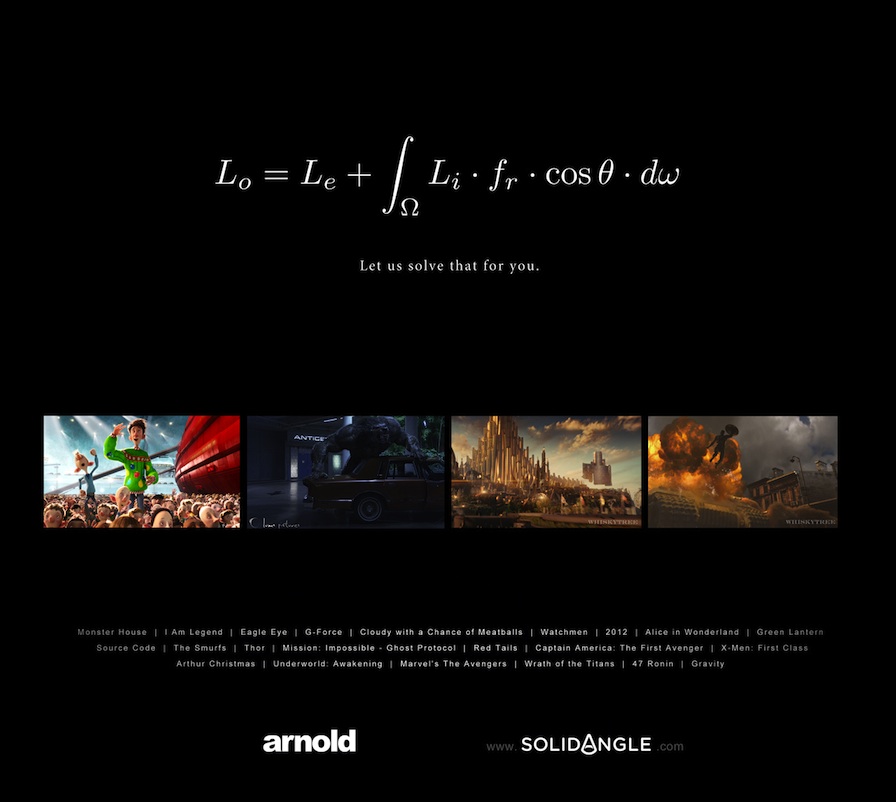 Tags: Arnold, Rendering Equation
I've been on vacation this week. Kayaked this morning, biked this afternoon (I sound so studly. but it's all been fairly easy stuff, though sweaty). Catching up on my Wired magazines while waiting for the shower, I ran into this surprising article. Who would have thought the Rendering Equation would be a little article in any popular magazine, ever? Sure, it's mostly Wired establishing geek-cred – the equation could really use a figure and a bit more explanation to appreciate it – but still fun to see.
Tags: Rendering Equation