Chris Wyman pointed out this entertaining Amazon world-view:

Wow, cool, we're #1 for DirectX books, and the book's not actually shipping yet (the second printing should come out in May, with little fixes). Click on that "DirectX Software Programming" link and you can see the competition we beat out: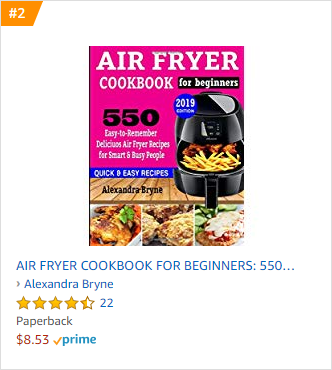 Yes! We displaced that best-selling book on DirectX programming, the classic Air Fryer Cookbook.
Update: sadly, the next day we fell to #2. That cookbook is an unstoppable computer programming guide, as it's also #1 in many other programming book categories, such as for OpenGL, Java server pages, Cold Fusion, and XSL, not to forget CAD software control. That said, sous vide cooking controls PHP programming, classic authors top Ruby programming books, and, appropriately, the Harry Potter Coloring Math Book controls Flash programming, beating out books on machine trading, Excel, Javascript, Adobe Animate CC – aha, at #15 there is actually a book about Flash.